Search
Items tagged with: games
---
Critics claim #
Paris
using 2024 #
Games
to introduce Big Brother video #
surveillance
https://www.france24.com/en/sport/20230325-critics-claim-paris-using-2024-games-to-introduce-big-brother-video-surveillance
France's National Assembly is due to adopt a law on Tuesday ahead of the 2024 Olympic Games in Paris. Article 7 is the most controversial aspect of this law, as it will allow AI video surveillance to be used to detect abnormal behaviour.
Romain HOUEIX (France 24)
---
Fixed some bugs, added more waves and zombies 🧟
Compiled for #
Windows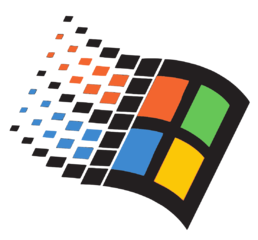 Let me know what you think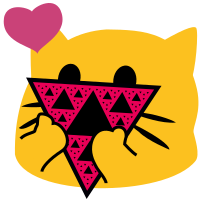 #
ZombieFPS
#
game
#
games
#
gamedev
https://gitlab.com/mstdn/games/-/blob/main/FPS.zip
---
My interview on Realms of Peril & Glory came out earlier this month! Chatted about all things GMing, RPGs (especially solo RPGs) so check it out! Link in bio! #
interview
#
podcast
#
rpg
#
ttrpg
#
podcaster
#
GM
#
games
#
discussion
https://open.spotify.com/episode/3PAfT6fR0iHpnNwBRSJHot?si=-X2ufga9RE-B7BKB60Ek7g
Listen to this episode from RPG: Realms of Peril & Glory on Spotify. MERCH | SOCIALS | DISCORD Join us for a lovely interview with Fiona Howat of What am I Rolling? This is Making The Game, Realms of Peril & Glory's interview series that sees us sitt…
Making the Game :: Fiona Howat :: What Am I Rolling? (Spotify)
---
I just played the first three levels of #
Omno
, a dreamy puzzle platformer. Quite enjoyable so far! 🎮
#
Games
#
ShareYourGames
---
Today has been a Sushi Go day and a minecraft day. I haven't got a picture of minecraft though 😉
#
games
#
minecraft
#
SushiGoParty
---
It's simple. I see @
NerdBurgerCraig
create a new game, and I give him my money.
https://www.backerkit.com/c/nerdburger-games/die-laughing-supplement
is the latest. The first one has given me many hours of entertainment and I'm excited for what comes next.
If you have't heard of Nerdburger games, you *must* try #
CapersRPG
. It's one of the most innovative every made.
#
Games
#
rpg
#
ttrpg
A supplement for Die Laughing, the GM-less, horror-comedy RPG that puts the laughter in slaughter! Core game book available, too.
BackerKit
---
The physical copies of the #
zine
have been posted out to our Patreons! Looking forward to seeing them out in the #
ttrpg
wilds!
#
ttrpg
#
tabletopgaming
#
NMtDRzine
#
tabletopgames
#
games
#
rpg
#
roleplay
#
plothook
#
reviews
#
freeleague
#
bladerunner
#
bladerunnerrpg
#
cy_borg